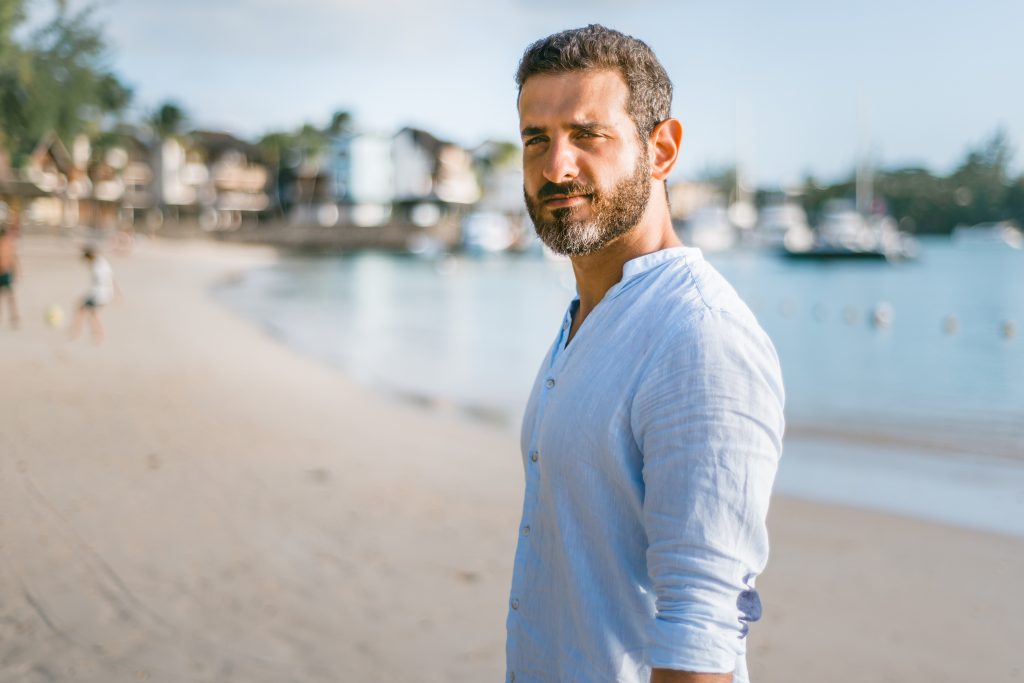 It's a sad fact of male adult life: Many American men start losing their hair by the age of 35, statistics show.
Going bald can be a blow to the male ego, but rather than pull out their remaining follicles in frustration, more men are turning to hair transplant surgery. But with the industry increasing in response to high demand, some transplant specialists say patients can be misled or confused amidst the mass of marketing and a lack of standards in the industry. Some patients have been disappointed by the result; according to the International Society of Hair Restoration Surgery (ISHRS), 64% of men having hair transplants were dissatisfied with their hair density after their procedure. Other common complaints include the unnatural design of hairline, unnatural angling of hairs, and more visible, synthetic grafts. All of these things together determine the naturalness of the result, which is the goal of any transplant surgery.
A hair transplant can cost between $10,000-$25,000, so specialists emphasize that patients need to educate themselves before taking that leap.
"Hair restoration or transplant surgery is a highly nuanced and technical specialist," says
Dr. Christopher Varona (www.varonahairrestoration.com), a hair restoration specialist and the owner of Varona Hair Restoration in Newport Beach, Calif. "Many people aren't aware of the possible pitfalls. A botched procedure can be worse than going bald."
"People need to know what questions to ask during the consultation and to be wary if it sounds too good to be true. Many factors go into it, and certain procedures aren't for everybody. On the other hand, if you do your homework, you can have a great outcome."
Dr. Varona suggests that anyone considering whether a hair transplant is right for them should:
Research non-surgical options first.
"Patients should take their time when considering surgical hair restoration surgery should be considered only as a last resort if other methods have failed to achieve the desired result," Dr. Varona says. "They should first visit their doctor or a hair restoration specialist to discuss medical options available to them, such as Rogaine® and Propecia, the FDA-approved medical prescription for treating hair loss. PRP treatments for the scalp are also gaining popularity for the prevention of hair loss. Approaching hair loss earlier is always better because, through prevention, a patient can hold onto more hair over their lifetime."
Research hair transplant physicians.
Prospective patients should ask physicians for examples of before-and-after hair transplant results. Investigate their reputation and patient reviews. "Patients who prefer a certain technique need to make sure that surgeon has experience in that method," Dr. Varona said. "And remember, if a surgeon focuses solely on hair transplantation, they're typically more knowledgeable and experienced in it than a surgeon who does it almost as a sideline, which many do."
Some questions to ask in your consult.
FUE transplants are very popular right now because of the minimal scarring. But it's a different skill set than a traditional FUT (strip) surgery. Most clinics will use the reputation of the physician to obtain new patients. If your physician has hair transplant experience, specifically ask if they have FUE experience and will they be performing the FUE part of the surgery. "Usually, the purpose of doing an FUE is to have minimal scarring so the patient can wear their hair short if desired. The extraction process is the most important variable for this goal to be accomplished. You want to make sure the clinic does not minimize the extraction process, so you need to ask the right questions," Dr. Varona says. He suggests asking the following:
Who is doing the actual FUE extractions of grafts during the FUE procedure?
If it is not the doctor doing the surgery, why not, and who is? If not the doctor, what are that person's qualifications, and are they legally able to perform surgery?
What connection do they have to the clinic (employee vs. independent contractor)?
Can I see some examples of the post-surgery donor area of the person performing the extractions?
What latitude and experience does the person have to change punch size or type if the extraction process dictates?
If the ARTAS robot is being used, is there a backup method of extraction if needed? Punch size being used?
What punch size is used by the person performing the extraction?
What care is taken to maximize the survival of the grafts while outside the body?
Who is implanting the grafts? What connection do they have to the clinic (employee or independent contractor)? If desired or appropriate, can the physician place the grafts themselves?
Have the first-visit checklist.
Varona says at the top of the list should be an assessment by the physician performing the surgery. "The doctor should ask about medical history, and they should explain the entire hair transplant procedure, which technique is right for the patient and why, and examine the donor area," he says. "I would suggest finding a clinic that is equally comfortable doing FUE and FUT surgery. A teacher once told me, 'if all you have in your toolbox is a hammer, everything is going to look like a nail." You want to make sure that the surgery being proposed to you is done with your best interest in mind and not the bias of the clinic trying to sell you an operation."
Have realistic expectations. 
"The first challenge experienced by patients is that their ideal image is not a realistic image for their particular case," Dr. Varona.  "That's typically the issue with patients who have aggressive levels of hair loss. Patients must realize that hair restoration is a limited procedure due to finite resources. Once hair is used, it's not reusable, and more hair cannot is generated."
"Surgical hair restoration is a dire decision that should not be taken lightly," Dr. Varona says. "The planning for such a procedure is perhaps one of the most important undertakings you will ever do."
About Dr. Chris Varona
Dr. Chris Varona (www.varonahairrestoration.com) is a leading hair restoration specialist and the owner of Varona Hair Restoration in Newport Beach, Calif. One of the few hair surgeons who perform FUE graft extractions manually himself, Varona, focuses on follicular unit extraction (FUE surgery) and also performs follicular unit transplantation (FUT). He is also one of the extremely few surgeons in the world who regularly places each graft himself. He has performed over 6,000 cases.