At Varona Hair Restoration in Newport Beach, we understand that not all patients feel ready for hair restoration surgery, which is why we offer non-surgical treatments for hair loss. One treatment that has remained popular with patients over the years is medication.
Minoxidil, commonly known as Rogaine®, is one of the leading types of medication used to treat hair loss for both men and women. This treatment regimen is often started during the beginning stages of hair loss to prevent future shedding. Some patients also choose to combine medication with surgical hair restoration for a comprehensive approach. Learn more about how Rogaine® can help you manage your hair loss.
Contact Varona Hair Restoration in Newport Beach to learn if Rogaine® is right for you.
Rogaine® is a medicated topical treatment. Its unique formulation blends minoxidil, botanical extracts, and alpha hydroxy acid to target hair loss in several ways.
The active ingredient – minoxidil – is a vasodilator, meaning it widens blood vessels. When minoxidil was first being tested to treat hypertension decades ago, studies revealed an unexpected side effect: hair growth. By the late 1980s, the drug was approved for treating baldness.
When applied topically to the scalp, minoxidil widens blood vessels and allows more nutrients to access the follicles through increased blood flow. 
This creates the best possible conditions for healthy hair follicles and steady regrowth. It also extends the growth cycles and revives dormant hairs so you can reach your best growth potential.
The botanical extracts and emollients in this medication also help nourish the scalp to create optimal growth conditions. The added alpha hydroxy acids exfoliate the scalp and increase cell turnover. This ensures the follicles are open and helps the medication penetrate the scalp.
The treatment is typically applied topically once or twice per day, depending on your goals.
Although men have traditionally been the patients who most often seek treatment for hair loss, this condition affects many women as well. More and more women are discovering they are excellent candidates for hair loss treatments like Rogaine®.

While the first version of this medication was FDA approved for treatment in men only, today the drug is also recommended for women experiencing hair loss. Rogaine® for women does not contain hormones; it has the same active ingredient as Rogaine® for men, and it works in the same way. If you're a woman who has noticed diffuse thinning on the top of the scalp or a widening part, Rogaine® might be an excellent treatment for you.
Is Rogaine® Right for You?
If you're starting to notice your hairline is thinning, but you don't feel ready for hair restoration surgery, you may be an excellent candidate for Rogaine®.
Rogaine® is a great choice for people who:
Have androgenic hair loss (male or female pattern baldness)
Are in the beginning stages of hair loss and want to prevent future shedding
Don't feel ready to explore surgical options
Have undergone hair restoration surgery already and want to avoid hair loss in the untreated areas
At your initial consultation, Dr. Varona will evaluate your candidacy for this treatment. He will also help you explore additional non-surgical procedures, such as PRP therapy. Whether you decide to choose a surgical or non-surgical treatment, you will be provided with a personalized treatment plan to achieve your goals.
Frequently ASked Questions
Rogaine®
Meet Dr. Varona
Blending Artistry with Surgical Excellence
As a former hair transplant patient himself, Dr. Varona understands the transformative power of hair restoration. He is inspired by the way these treatments can completely change someone's outlook, and he has spent the last decade perfecting techniques that produce natural-looking, long-lasting results. Dr. Varona approaches hair restoration from an artistic perspective; the graft sites are meticulously placed to match the patient's natural hair. Dr. Varona blends this artistic approach with superior surgical techniques to restore thick, healthy hair. He is one of the few surgeons who perform FUE extractions himself, and he uses specialized tools to manually control the depth, angle, and distribution of hair grafts for natural-looking density. This dedication to detail and artistry has made Dr. Varona one of the leading hair transplant surgeons in the field.

Meet Dr. Varona
Schedule a Consultation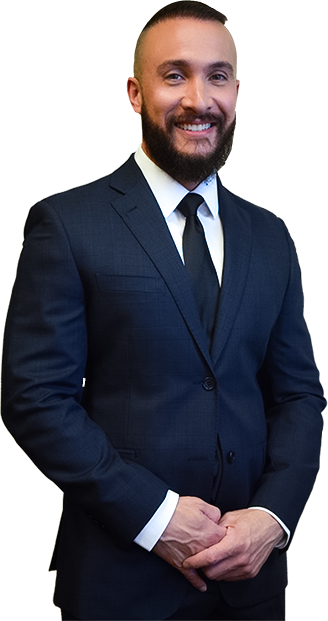 Schedule a Consultation
Begin Your Hair Restoration Journey