Scalp Micropigmentation (Hair Tattoo)
While surgical hair restoration is an excellent option for some patients, it's not ideal for everyone. Some patients don't feel ready for surgery and would prefer a non-invasive procedure. Scalp micropigmentation is an excellent choice for those seeking a non-surgical solution to improve the appearance of thinning hair.
This innovative procedure helps create the appearance of natural hair for men and women who are noticing visible scalp due to hair loss. It can also restore shape to a hairline that has receded and help conceal alopecia or scars on the scalp.
At Varona Hair Restoration, scalp micropigmentation is performed with the utmost precision and artistry, allowing you to achieve natural-looking results that last.
Contact Varona Hair Restoration to schedule your consultation for scalp micropigmentation in Newport Beach.
What is Scalp Micropigmentation?
Scalp micropigmentation sometimes referred to as a hair tattoo) can replicate the appearance of hair by embedding pigment into the scalp. The needles used for this procedure are much more delicate than those used for a traditional tattoo, so the results are exact and realistic.  Before treatment, the scalp is anesthetized. Thousands of dots or brush strokes are then applied to blend with the patient's natural hair and growth pattern. This step is completely customized to the patient's preferences.
When treating male patients, the aesthetic specialist will typically make dot-like impressions to create the appearance of a full head of shaved hair. Other techniques include adding brush strokes to fill in a thinning hairline. This procedure can also be used to reduce the appearance of visible scalp for women who are experiencing hair loss.
The entire procedure takes a few hours to perform, and patients can immediately resume their regular daily activities after.
Is a Hair Tattoo Right for You?
A scalp tattoo is an ideal option for people who are experiencing hair loss, but who don't feel ready to undergo surgery for hair restoration.
This versatile procedure offers the following benefits:
Restores and reshapes a receded hairline in the front, sides, or back of the head
Creates the appearance of hair density in thinning areas
Decreases the presence of a widening hair part in women
Reduces the appearance of injury-related scars and linear scars left by FUT (strip surgery)
Helps conceal regions of alopecia
Scalp micropigmentation is available in a variety of colors and is useful for both men and women.
From the moment your consultation begins, you'll understand why Varona Hair Restoration has become the premier destination for hair restoration treatment in Newport Beach. Dr. Varona and his caring staff understand the concerns patients face when experiencing hair loss and provide them with attentive care every step of the way.
During your consultation, Dr. Varona thoroughly explains your options and addresses your questions in detail. Based on your cosmetic goals and the extent of your hair loss, he creates a customized treatment plan to meet your needs.
If you're considering scalp micropigmentation, take the next step by scheduling a personal consultation today.
Frequently ASked Questions
Scalp Micropigmentation
Meet Dr. Varona
Blending Artistry with Surgical Excellence
As a former hair transplant patient himself, Dr. Varona understands the transformative power of hair restoration. He is inspired by the way these treatments can completely change someone's outlook, and he has spent the last decade perfecting techniques that produce natural-looking, long-lasting results. Dr. Varona approaches hair restoration from an artistic perspective; the graft sites are meticulously placed to match the patient's natural hair. Dr. Varona blends this artistic approach with superior surgical techniques to restore thick, healthy hair. He is one of the few surgeons who perform FUE extractions himself, and he uses specialized tools to manually control the depth, angle, and distribution of hair grafts for natural-looking density. This dedication to detail and artistry has made Dr. Varona one of the leading hair transplant surgeons in the field.

Meet Dr. Varona
Schedule a Consultation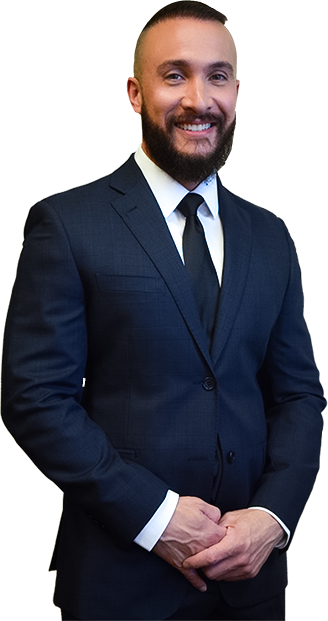 Schedule a Consultation
Begin Your Hair Restoration Journey