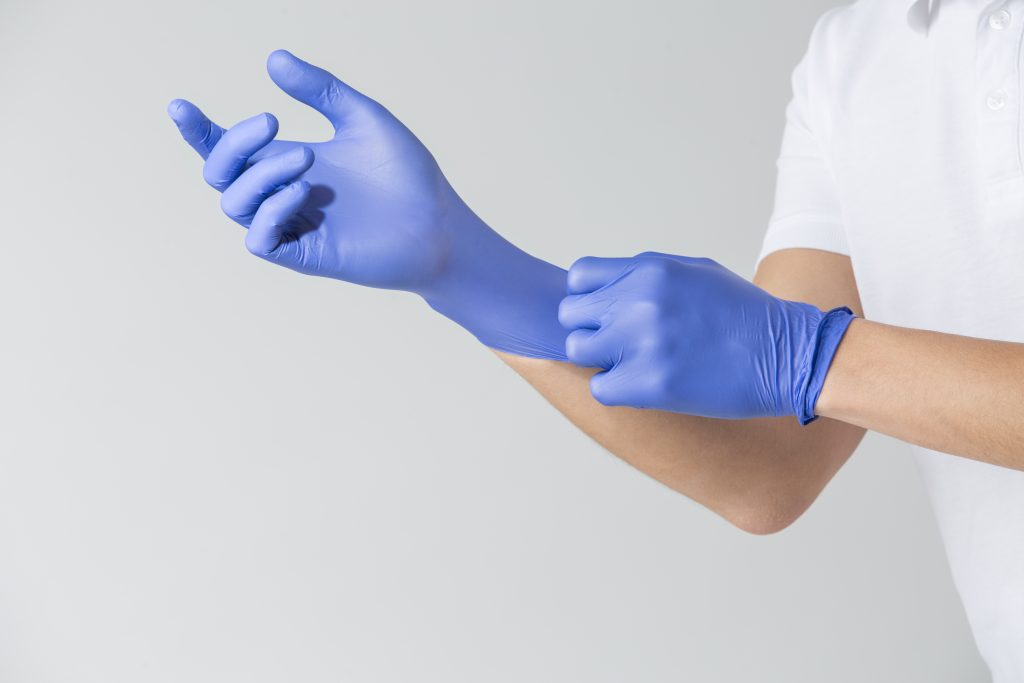 As the date of your hair transplant surgery approaches, please follow this checklist to prepare yourself for the procedure. Dr. Christopher Varona or other medical staff at Varona Hair Restoration will also review with you any medications you are taking for other health conditions and advise you as to which may need to be temporarily discontinued before surgery.
Four Weeks Before
Begin daily scalp-stretching exercises. Press on the lower part of your scalp, near the bottom hairline, with the heel of your hand and pull upward firmly. Hold that stretched position for ten seconds. Release for ten seconds. Then repeat. Do this at the back of your scalp and on the sides, repeatedly, for at least 30 minutes every day in the four weeks before the procedure

If you will be having a

FUT (follicular unit transplantation) hair transplant

, in which a thin strip of follicles will be harvested from the back of your head, let the hair at the back and sides of your head grow to a length of at least an inch, preferably two to three inches. This is to cover the incision mark. (This is not needed if you will be having an

FUE (follicular unit extraction) hair transplant

, in which case you may need to have your head shaved on the day of the procedure.)

Talk with Dr. Varona about any drug allergies you may have, and review with him any medications you take for other health conditions. Dr. Varona may advise you to stop taking certain medicines in the days leading up to the procedure.
Two Weeks Before
Stop taking aspirin and any anti-inflammatory medications that contain aspirin. Aspirin can remain in your blood for up to 14 days and can cause excess bleeding during the procedure. 
One Week Before
Stop taking gingko biloba, ginseng, and other herbal supplements. 

End any in-take of vitamin E, fish oil, and B-complex vitamins.

Stop taking ibuprofen (Advil, Motrin) and naproxen (Aleve).
One Day Before
Do not drink alcohol.

Do not smoke.

Stop using

Minoxidil (Rogaine®)

. 

Avoid strenuous exercise and heavy lifting. Light exercise is OK.

Confirm arrangements to be brought to the clinic for the procedure and to be brought home after. You will be sedated for the procedure and will not be able to drive yourself.

If you don't live in or near Newport Beach, CA, consider booking overnight accommodations for the nights before and after the procedure. You will likely need to come back to Varona Hair Restoration for a follow-up exam the morning after the procedure.

Get a good night's sleep the night before the procedure.
The Morning of the Procedure
Wash your hair using the antiseptic shampoo provided. An antiseptic handwash, such as Betadine Scrub, can be substituted,. Do not use any hair products, such as spray, mousse, or gel.
Dress in a button-front shirt and comfortable pants. If overgarments are needed, choose button-front or zip-front items. Do not wear anything that will need to be pulled over your head.
Bring a new, clean, adjustable baseball cap or scarf to cover your head loosely when you go home after the procedure.
Eat a light breakfast (unless told not to eat because of the sedation that will be used).
Drink plenty of fluids.
Do not drink coffee or tea.
Take a taxi to the clinic or have someone drive you so that you arrive on time.
Confirm arrangements to be picked up after the procedure.
Dr. Varona and the staff at Varona Hair Restoration may give you additional instructions to prepare for the procedure. If you have any questions, contact us at 949-631-4247.